Erkan Özgen, the latest Safe Haven Helsinki artist-in-residence from Amed (Diyarbakir in Turkish) Eastern Turkey, will talk about his work during HIAP Open Studios event on Tuesday 19 July at 5.45pm-6.15 pm. HIAP's Open Studio event will take place at Gallery Augusta on Suomenlinna (Susisaari) from 5pm-9pm . Erkan will also show his latest video "Wonderland" (2016).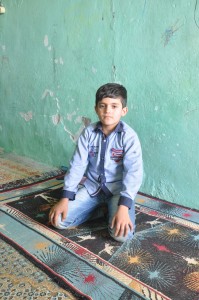 Erkan Özgen's most recent work addresses the traumatic experiences of war and dislocation. His works give a human face to the brutal wars which continue to lay to ruin a beautiful and ancient region between Turkey, Syria and Iraq.
Muhammed is a 13-year-old deaf and mute boy, who was witness to literally unspeakable horrors. Before his escape from ISIS to Turkey, Muhammed live with his family in a town called Kobani in northern Syria/south-western Kurdistan also known as Rojava. It became the center of worldwide attention upon its 107 day-long resistance against heavy attacks by ISIS starting in September 2014.
Muhammed informs us of what he saw. Not what he heard, for he couldn't hear. Not with his tongue, for he can't speak. No, his manner of storytelling is performative. A form of re-enactment so strong, that it awakens our violence-fatigued minds to a reality we may see over and over on our screens, but never could before get so close to experiencing through his unflinching pantomime.I
http://www.perpetualmobile.org/erkan-ozgen-kurdish-artist-southern-turkey-latest-pmhiap-safe-haven-helsinki-resident-suomenlinna/?lang=en
Erkan Özgen is an Artists at Risk (AR) Resident, hosted in cooperation with HIAP (Helsinki International Artist Programme) at AR-Safe Haven Helsinki. The AR-Network is curated by Perpetuum Mobile (PM) and is coordinated by the AR-Secretariat, co-funded by Kone Foundation. This residency is funded by the City of Helsinki.
Helsinki.
Erkan Özgen is a Safe Haven Helsinki resident from 27 June until 10 September, 2016. The Safe Haven Helsinki acts as a "breather" for the artist, who has previously worked in locations such as Kobani (Syria), Beirut, and Damascus. Parallel to his artistic work Erkan is active in the Mesopotamian Ecology Movemen
HIAP's open studio event site
Suomenlinna B28/2 (Susisaari), 00190 Helsinki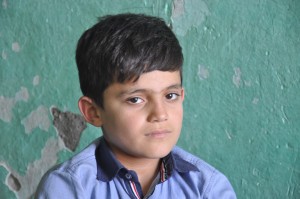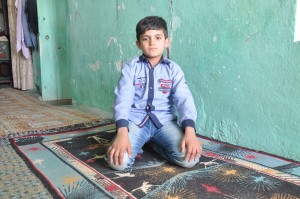 BIO
Erkan Özgen is a an artist with an international record of exhibitions. He was born into a Kurdish family in Derik, Mardin province,Turkey, in 1971. His work has been on display at major museums and venues, first curated by the likes of Harald Szemann, Rene Bloch and Galit Eilat. Graduating from the Department of Art Education, Cukurova University in 2000, his made his first mark on the Turkish art world in 1998 with the exhibition "Young Activities". Since then he has been part of exhibitions and events in Albania, Croatia, France, Finland, Germany, Iran, Italy, Israel, Lebanon, The Netherlands, Spain, Sweden, Switzerland, Turkey, Austria, UK, USA, Austrian,Cyprus, Estonia, Ljubljana and Montenegro. He received the "Prix Meuly" in 2005 from the Kunstmuseum Thun, Switzerland. Özgen has also been active in Kobane (Syria), Beirut and Damascus. Parallel to his artistic work Erkan is a teacher and active in the Mesopotamian Ecology Movement.
Erkan Özgen was a AR-Safe Haven Helsinki resident in summer 2016.
http://erkan-ozgen.blogspot.gr/