Source: Yle
Pia Parkkinen Yle
15.04.2022
PRESS TEXT
Pommeja ja Putinia paossa
In English (translated):
Bombs and Putin on the run
At the beginning of the war, Olha Svidina , 28, thought that the Russian attack would continue for a few days, maybe a week, a month at most.
Svidina lived in Kiev, from where she left 50 kilometers away to her grandmother to run away. It wasn't safe there either.
Rocket attacks and bomb explosions shook the walls.
– There were air raids almost every day, and the nights had to be spent in a bomb shelter. There were problems with food, there was almost nothing to buy in the shops, only bread, Svidina says.
At the beginning of March, Svidina decided to continue on the evacuation train towards southwestern Ukraine and Chernivtsi.
A military base is located near the city. When it was attacked, Svidina realized that she had to leave now.
The escape journey continued across the Romanian border to Bucharest and ended less than a couple of weeks ago in Helsinki. Svidina was helped to Finland by the Tanssi information center and the Artist at Risk organization (AR).
AR operates in twenty countries. It offers persecuted and war fleeing artists a residency period, a place to live and work for a few months.
Svidina is a dancer specializing in street dance, who also teaches at the biggest dance school in Kyiv, Myway. That's why he got into the shelter of a residency meant for professional artists.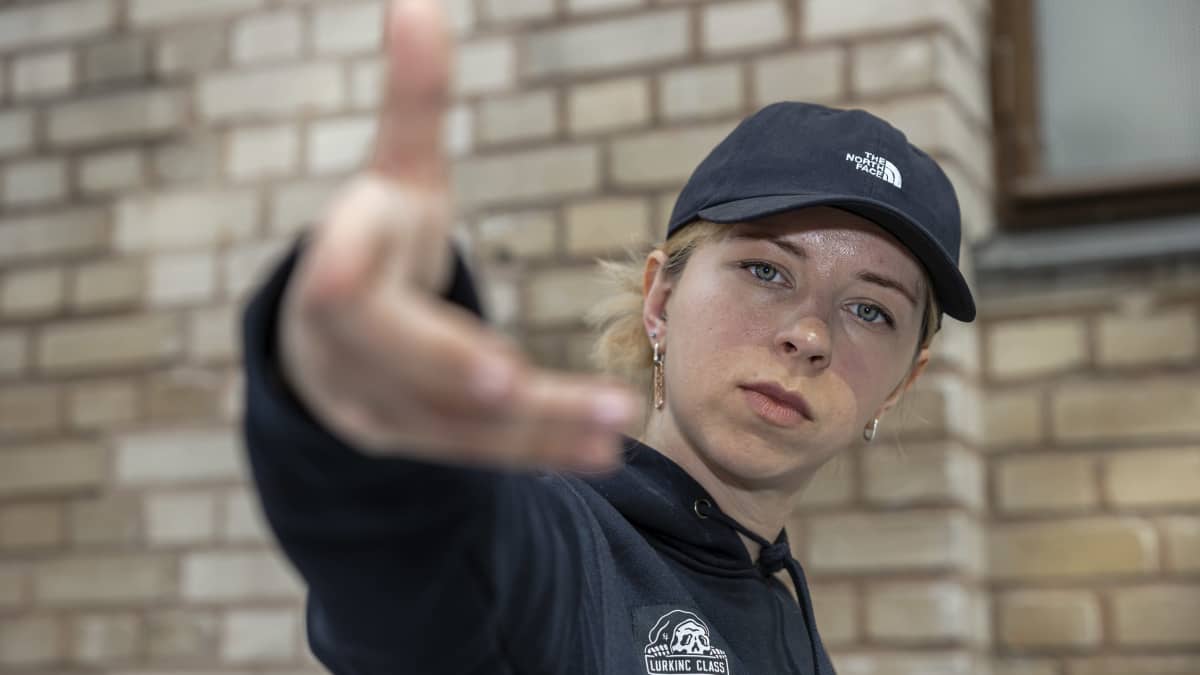 Finland is not the number one destination for those fleeing war
The international organization Artist at Risk, founded in 2013, is led together with Ivor Stodolsky by Finnish Marita Muukkonen , who previously worked as a curator .
He says that there are currently around 550 applications from Ukrainian artists being processed at AR. The numbers are growing every day.
Finland is not the top destination for people fleeing the war in Ukraine. According to Muukkonen, the most popular investment countries are Germany, France and Poland.
– Many artists have previous contacts with Germany, especially Berlin. In Poland, on the other hand, there are family relationships and friends, says Muukkonen.
Currently, there are two Ukrainian artists like Svidina in Finland through AR.
In Finland, funding comes from, among others, the Ministry of Foreign Affairs and the Art Promotion Center. International financiers include e.g. EU and UNESCO.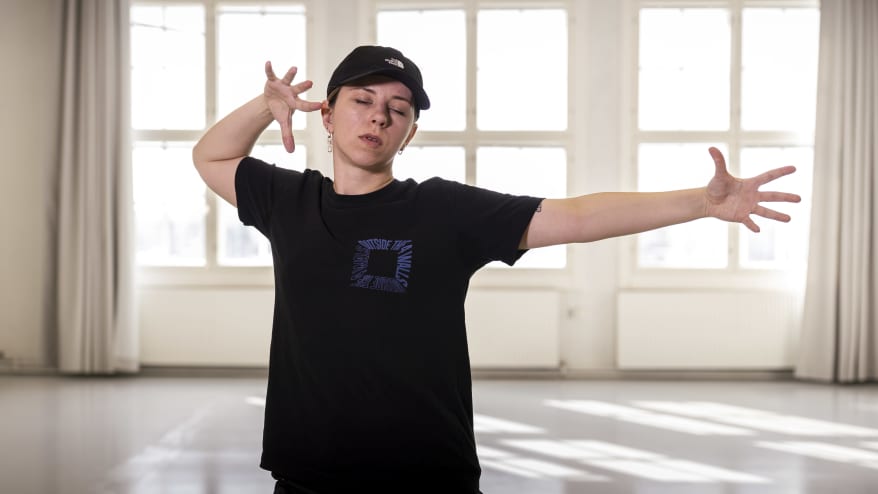 I'm not a soldier, and I'm not a doctor
When the war started, Olha Svidina says that she looked at a map of Europe and thought about where she could escape.
– I didn't want to leave. It didn't matter to me where I was going, but it was important that the place was safe.
When Svidina saw the Artist at Risk organization's announcement about a security residency in Finland, she submitted an application.
It wasn't easy to leave home behind. Parents and sisters stayed in Kiev. Father and mother have not been abroad, do not know languages, and did not want to leave.
You cannot know when you will be able to return and whether your own home will still exist then.
– I am not a soldier, nor a doctor. I am an artist, and my country has no use for my gifts right now, says Svidina.
Worrying about parents and siblings is hard. They are doing as well as you can in the middle of a war. There is no work. There is no public transport. The fear of airstrikes is constant. Grandma has just collected rocket fragments from her yard.
Dancers cannot practice their profession right now in Ukraine. Teaching dance is also impossible. However, leaving is not an option for everyone.
– If you're a girl, it's possible to leave, but if you're a male dancer and over 18, the only option is to join the army and defend the country, Svidina says.
Some of Sividina's colleagues work as volunteers: cook food for soldiers, take medicines to the elderly, collect funds for children who have lost their homes.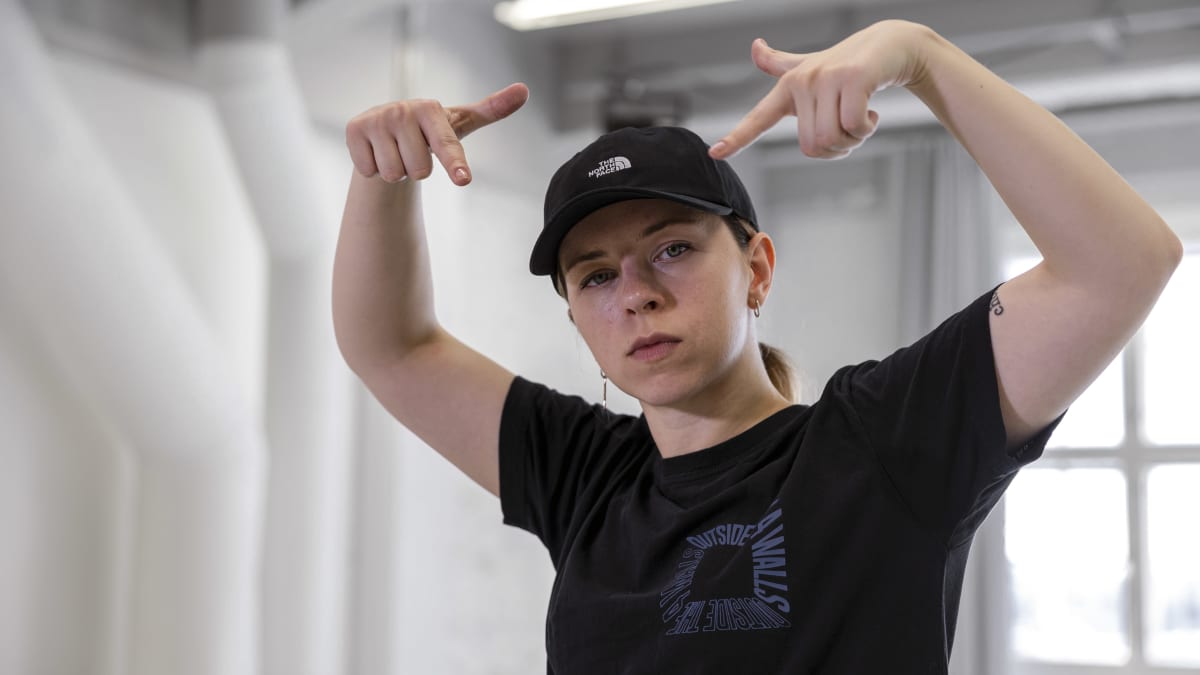 "We are rebuilding our country"
It is difficult to plan the future far ahead.
– It's trying to survive one day at a time and hoping that family and friends are fine, says Svidina.
For the next three months, Svidina will be in Finland. In the residency organized by Artist at Risk and the Dance Information Center, he is able to practice dance and hopes to get somewhere to teach it as well.
Above all, he hopes that after the residency period, the war would be over and he would be able to return home.
– For all Ukrainians, the next step is clear. After the war we will return and rebuild our country.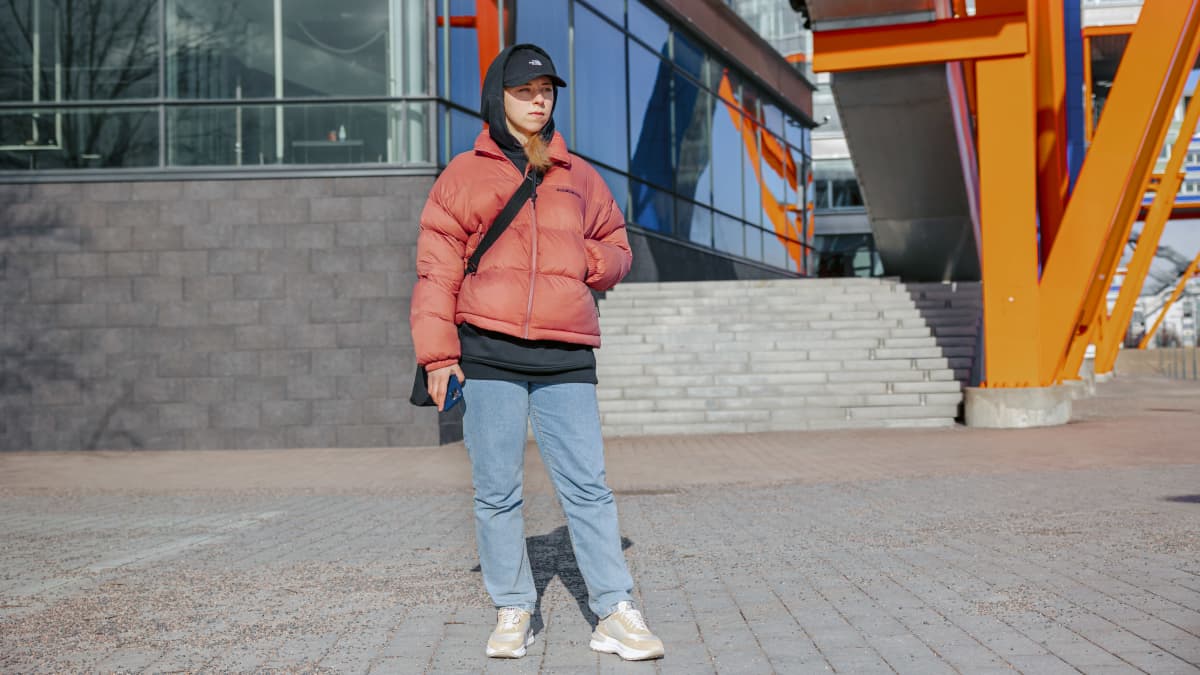 Ukrainians are running away from bombs, Russians are running away from Putin
The war in Ukraine is reflected in Artist at Risk's applications in another way as well. The number of applications from Russian and Belarusian dissident artists has increased.
There are more than 200 applications from these groups, and there are already a dozen of them in Finland.
– The number has grown considerably since Russia passed a law that allows you to go to prison for 15 years if you talk about war at all. The threat is real, says Marita Muukkonen.
The most urgent cases are placed in countries where Russians do not need a visa, such as Turkey, Georgia and Armenia.
We are fleeing war and bombings from Ukraine. The Russians are running away from possible punishments.
– Among the applicants are also people who have been victims of police violence and, to some extent, torture. The need to leave temporarily is great, says Muukkonen.
"The Russians want a break"
According to Muukkonen's assessment, the number of Russian dissident artists will increase in Finland.
– Finland is close and we want to come here. This is a familiar country, and many already have professional contacts here.
According to Muukkonen, the first to leave are top professionals, from former Mariinsky violinists to famous theater directors.
– Many leave with a three-month Schengen visa and want a break. They are watching what is happening in Russia. They are not going to apply for asylum right away. They clearly hope that Putin's regime would fall and they could return to Russia again, says Muukkonen.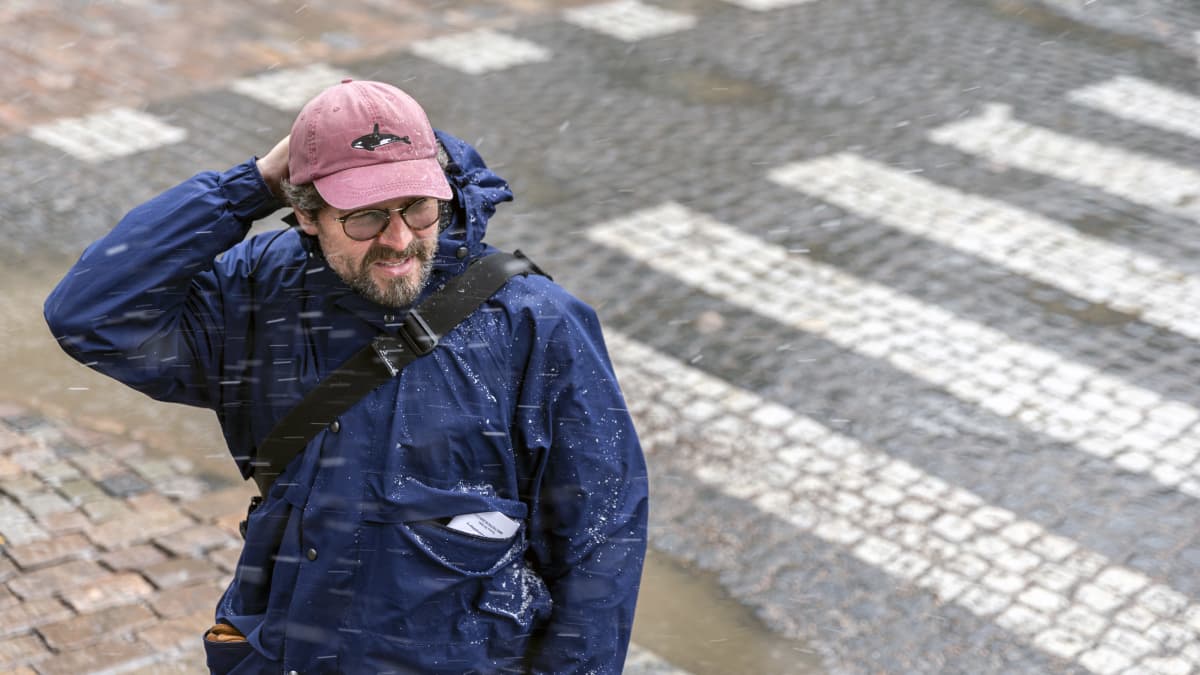 Theater control confirmed
One of the Artist at Risk artists who came to Finland from Russia is the 49-year-old actor Aleksey Yudnikov . He is a citizen of Ukraine, but he has lived and worked in Russia for more than 30 years. Most of them in Moscow.
Yudnikov was born during the Soviet era in Kiev, where his mother and brother still live. He considers himself a Russian artist with a Ukrainian background. It hasn't been a problem before. Now is.
– Everything started to change in 2014, when Russia seized Crimea and conquered eastern Ukraine. My situation as a citizen of Ukraine started to deteriorate. I worked at Teatr.doc, which is known for its shows criticizing the people in power in Russia.
Teatr.doc is an independent group of artists that does not receive subsidies from the state. That is why it has also been able to present criticism.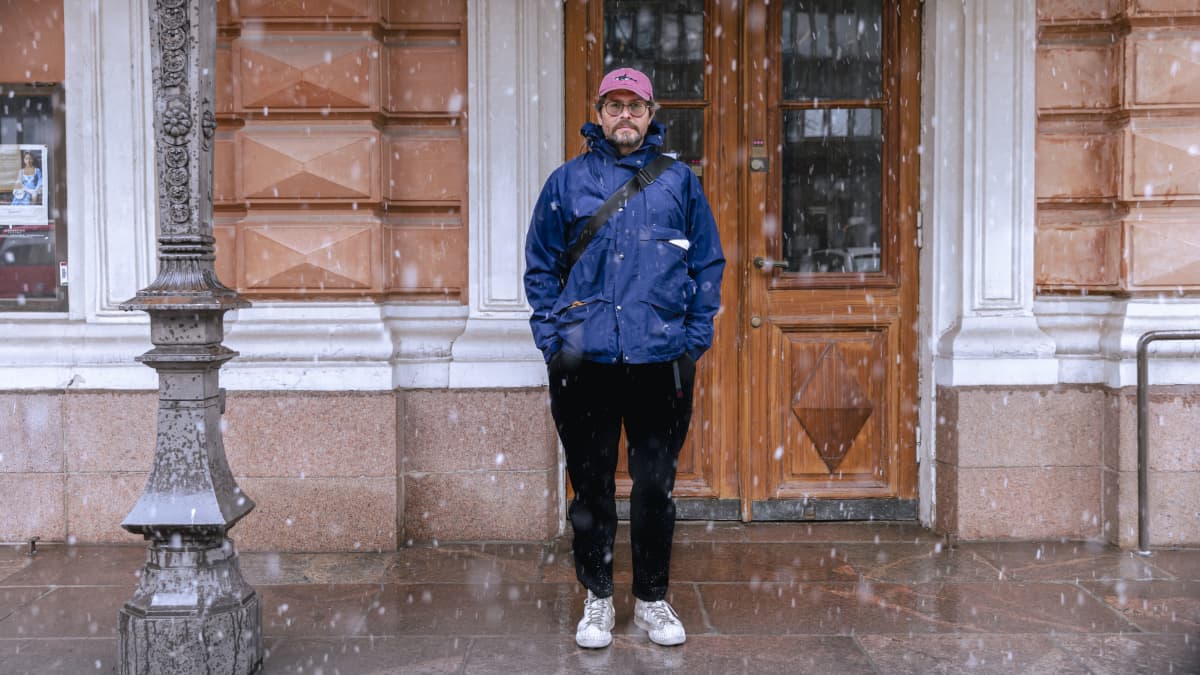 "The air is full of anger"
When Russia invaded Ukraine in February, Youdnikov felt that with his passport and views it was too dangerous to stay in the country. The jobs also stopped.
– All projects, film and TV roles. On my passport, the reaction was: "Oh, you're Ukrainian. We don't want to work with you". The directors could say that "we like you, but you understand…".
Yudnikov says that people started asking him why he was still in the country, did he not see what was happening: The borders can be closed and he is a citizen of the country against which Russia is waging war.
– I thought that I am Russian. Okay, I have a Ukrainian passport. My mother and brother live in Ukraine, but I speak Russian and have lived in the country for 30 years.
Yudnikov's children are Russian citizens, as is Yudnikov's ex-wife.
– I feel that I am a part of Russian culture, but Ukraine is my motherland. It's like I've been split in two, says Yudnikov.
Youdnikov has lived in the center of Moscow for years. According to him, there are more and more police, fences and cars for transporting detainees.
– The suppression of protests is always stronger. It's psychological. It feels like you can't breathe there anymore. The air is full of anger.
"Stalin's terror is back"
Youdnikov says that when Russia invaded Ukraine in February, many well-known Russian artists and actors published anti-war posts on social media.
– They were immediately contacted and told that they have to delete either the posts or the entire social media account or else the work will stop immediately, says Yudnikov.
According to Youdnikov, there are many theaters in Moscow that have painted the letter z symbolizing the Russian invasion on their walls. The actor says that the atmosphere is such that those in power can be protested internally, but saying things in public is scary.
– Russia has returned to 1937. Stalin's terror has returned. People aren't being killed in prisons yet, but it's very close.
Youdnikov felt that he was in real danger in Russia. That's why he applied for Artist at Risk's security residency in Finland for three months. Its second organizer is the Teatteri information center.
– I'm not feeling heroic. It was more about escape. Maybe it would have been braver to stay in Moscow without work and money, he reflects.
Yudnikov's childhood was spent playing war. The Russians were good at it and the Nazis were bad. For the children of the future, he thinks, the roles will be reversed and the Russians will take the place of the Nazis.
– It will take a long time, at least a few generations, for Ukrainians and Russians to be able to relate to each other as human beings again.
Yudnikov lives one day at a time.
In Finnish (original):
Sodan alussa Olha Svidina, 28, ajatteli, että Venäjän hyökkäys jatkuu joitain päiviä, ehkä viikon, korkeintaan kuukauden.
Svidina asui Kiovassa, josta hän lähti 50 kilometrin päähän isoäitinsä luo pakoon. Sielläkään ei ollut turvallista.
Raketti-iskut ja pommien räjähdykset huojuttivat seiniä.
– Lähes päivittäin oli ilmahälytyksiä, ja yöt piti viettää pommisuojassa. Ruoan kanssa oli ongelmia, kaupoissa ei ollut juuri mitään ostettavaa, vain leipää, Svidina kertoo.
Maaliskuun alussa Svidina päätti jatkaa evakkojunalla kohti lounais-Ukrainaa ja Tšernivtsiä.
Kaupungin lähellä sijaitsee sotilastukikohta. Kun sinne hyökättiin, Svidina tajusi, että nyt on lähdettävä.
Pakomatka jatkui Romanian rajan yli Bukarestiin ja päättyi vajaat pari viikkoa sitten Helsinkiin. Suomeen Svidinan auttoivat Tanssin tiedotuskeskus ja Artist at Risk -järjestö (AR).
AR toimii parissakymmenessä maassa. Se tarjoaa vainotuille ja sotaa pakeneville taiteilijoille residenssijakson, paikan, jossa voi asua ja työskennellä muutaman kuukauden ajan.
Svidina on katutanssiin erikoistunut tanssija, joka myös opettaa Kiovan suurimmassa tanssikoulussa Mywayssa. Siksi hän pääsi ammattitaiteilijoille tarkoitetun residenssin suojiin.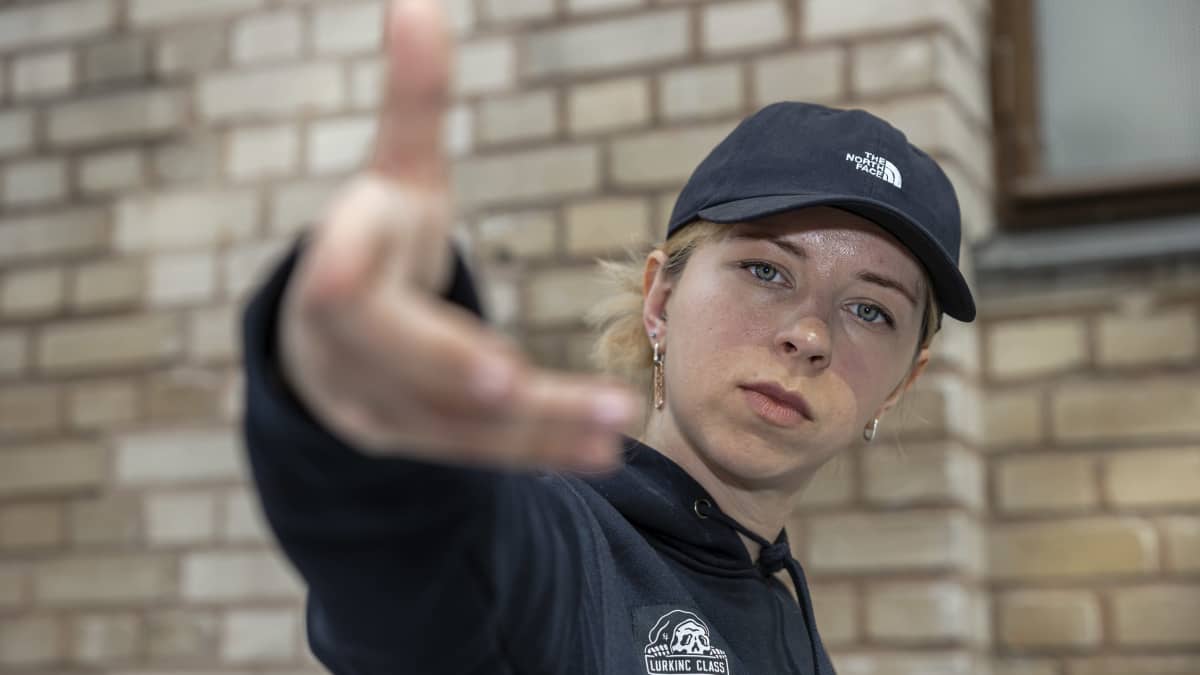 Suomi ei sotaa pakenevien ykköskohde
Vuonna 2013 perustettua kansainvälistä Artist at Risk -järjestöä johtaa yhdessä Ivor Stodolskyn kanssa suomalainen, aiemmin kuraattorina toiminut Marita Muukkonen.
Hän kertoo, että ukrainalaistaiteilijoiden hakemuksia on tällä hetkellä AR:ssa käsiteltävänä noin 550. Luvut kasvavat päivittäin.
Suomi ei ole Ukrainasta sotaa pakenevien kärkikohde. Muukkosen mukaan suosituimpia sijoitusmaita ovat Saksa, Ranska ja Puola.
– Monilla taiteilijoilla on aiempia kontakteja Saksaan, etenkin Berliiniin. Puolassa taas on perhesuhteita ja ystäviä, Muukkonen sanoo.
Tällä hetkellä Suomessa on AR:n kautta kaksi Svidinan kaltaista ukrainalaistaiteilijaa.
Rahoitus tulee Suomessa muun muassa ulkoasiainministeriöltä ja Taiteen edistämiskeskukselta. Kansainvälisiä rahoittajia ovat mm. EU ja Unesco.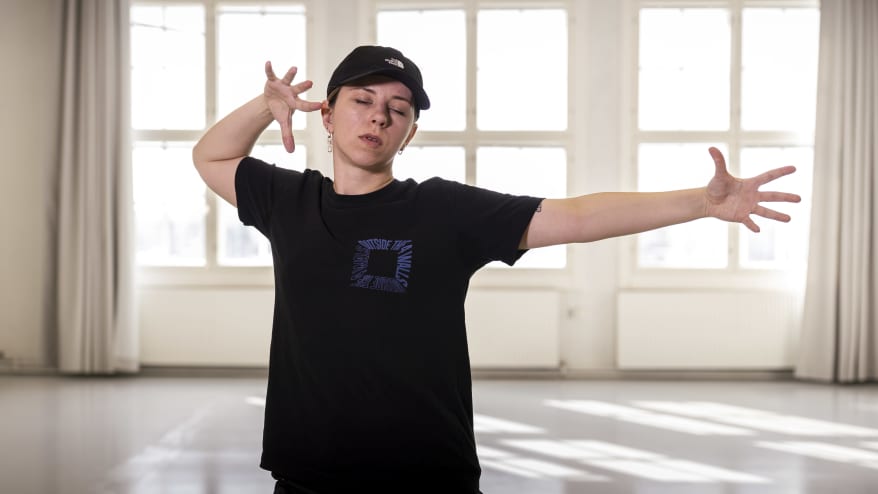 En ole sotilas, enkä lääkäri
Kun sota alkoi, Olha Svidina kertoo katselleensa Euroopan karttaa ja miettineensä, minne voisi paeta.
– En halunnut lähteä. Minulle ei ollut merkitystä sillä, minne menen, mutta se oli tärkeää, että paikka olisi turvallinen.
Kun Svidina näki Artist at Risk -järjestön ilmoituksen turvaresidenssistä Suomessa, hän laittoi hakemuksen sisään.
Ei ollut helppo jättää kotia taakseen. Vanhemmat ja sisaret jäivät Kiovaan. Isä ja äiti eivät ole käyneet ulkomailla, eivät osaa kieliä, eivätkä halunneet lähteä.
Ei voi tietää, milloin pääsee palaamaan ja onko omaa kotia silloin enää olemassa.
– En ole sotilas, enkä lääkäri. Olen taiteilija, eikä maallani ole juuri nyt käyttöä minun lahjoilleni, Svidina sanoo.
Huoli vanhemmista ja sisaruksista on kova. He pärjäävät niin kuin sodan keskellä voi pärjätä. Töitä ei ole. Julkista liikennettä ei ole. Pelko ilmaiskuista on jatkuva. Isoäiti on juuri keräillyt raketin sirpaleita pihamaaltaan.
Tanssijat eivät voi harjoittaa ammattiaan juuri nyt Ukrainassa. Myös tanssin opettaminen on mahdotonta. Lähteminen ei ole kuitenkaan kaikille vaihtoehto.
– Jos olet tyttö, on mahdollista lähteä, mutta jos olet miestanssija ja yli 18-vuotias, ainoa vaihtoehto on mennä armeijaan ja puolustaa maata, Svidina sanoo.
Osa Sividinan kollegoista tekee töitä vapaaehtoisina: laittaa ruokaa sotilaille, vie vanhuksille lääkkeitä, kerää varoja kotinsa menettäneille lapsille.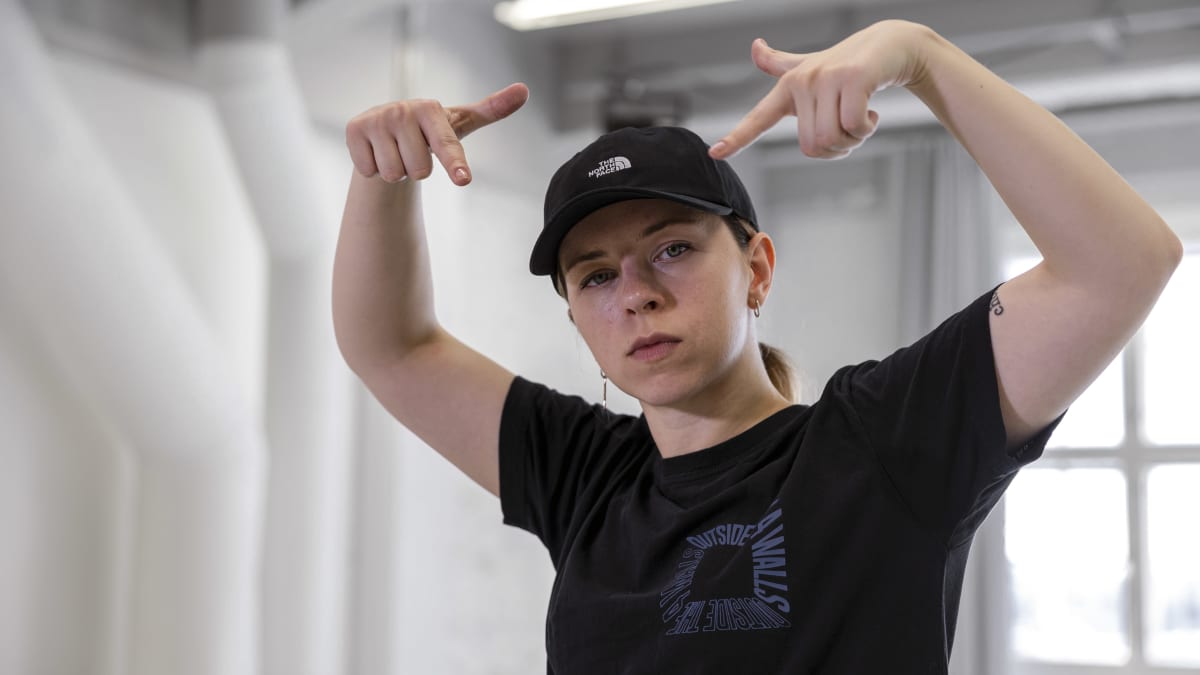 "Rakennamme maamme uudelleen"
Tulevaisuutta on vaikea suunnitella pitkälle eteenpäin.
– Sitä yrittää selvitä hengissä päivän kerrallaan ja toivoo, että perhe ja ystävät voivat hyvin, Svidina sanoo.
Seuraavat kolme kuukautta Svidina on Suomessa. Artist at Riskin ja Tanssin tiedotuskeskuksen järjestämässä residenssissä hän pystyy treenaamaan tanssia ja toivoo pääsevänsä jonnekin myös opettamaan sitä.
Ennen kaikkea hän toivoo, että residenssijakson jälkeen sota olisi ohi ja hän pääsisi palaamaan kotiin.
– Kaikille ukrainalaisille seuraava askel on selvä. Sodan jälkeen me palaamme ja rakennamme maamme uudelleen.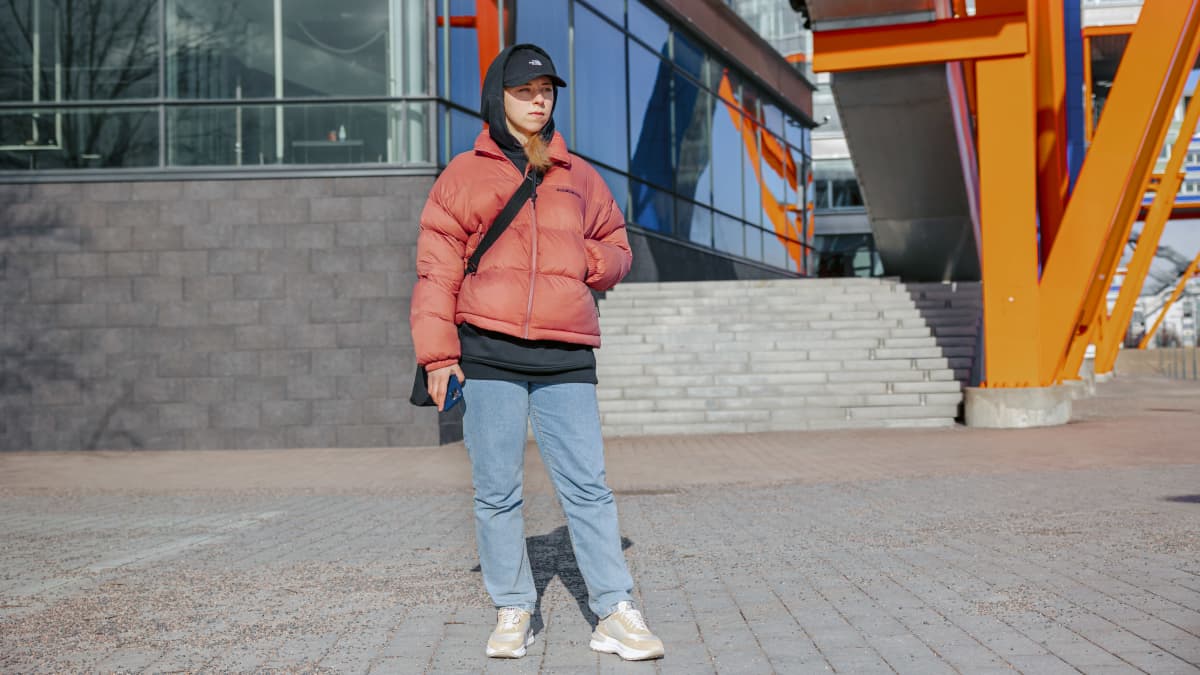 Ukrainalaiset pakenevat pommeja, venäläiset Putinia
Ukrainan sota näkyy Artist at Riskin hakemuksissa myös toisella tapaa. Venäläisten ja valkovenäläisten toisinajattelijataiteilijoiden hakemusten määrät ovat kasvaneet.
Näiltä ryhmiltä hakemuksia on sisällä runsaat 200 ja Suomessa heistä on jo kymmenkunta taiteilijaa.
– Määrä on kasvanut huomattavasti sen jälkeen, kun Venäjällä säädettiin laki, jonka perusteella voi joutua vankilaan 15 vuodeksi, jos ylipäätään puhuu sodasta. Uhka on todellinen, Marita Muukkonen sanoo.
Kiireellisimmät tapaukset sijoitetaan maihin, joihin venäläiset eivät tarvitse viisumia, kuten Turkkiin, Georgiaan ja Armeniaan.
Ukrainasta lähdetään pakoon sotaa ja pommituksia. Venäläiset pakenevat mahdollisia rangaistuksia.
– Hakijoiden joukossa on myös ihmisiä, jotka ovat joutuneet poliisiväkivallan ja jossain määrin myös kidutuksen uhreiksi. Tarve lähteä väliaikaisesti pois on suuri, Muukkonen sanoo.
"Venäläiset haluavat taukoa"
Muukkosen arvion mukaan venäläisten toisinajattelijataiteilijoiden määrä tulee kasvamaan Suomessa.
– Suomi on lähellä ja tänne halutaan tulla. Tämä on tuttu maa, ja monilla on tänne jo ammatillisia kontakteja.
Ensimmäisenä lähtevien joukossa on Muukkosen mukaan huippuammattilaisia entisistä Mariinskin viulisteista kuuluisiin teatteriohjaajiin.
– Monet lähtevät kolmen kuukauden Schengen-viisumilla ja haluavat taukoa. He katsovat, mitä Venäjällä tapahtuu. He eivät ole jättämässä heti turvapaikkahakemusta. Heillä on selvästi toiveena, että Putinin hallinto kaatuisi ja Venäjälle voisi taas palata, Muukkonen sanoo.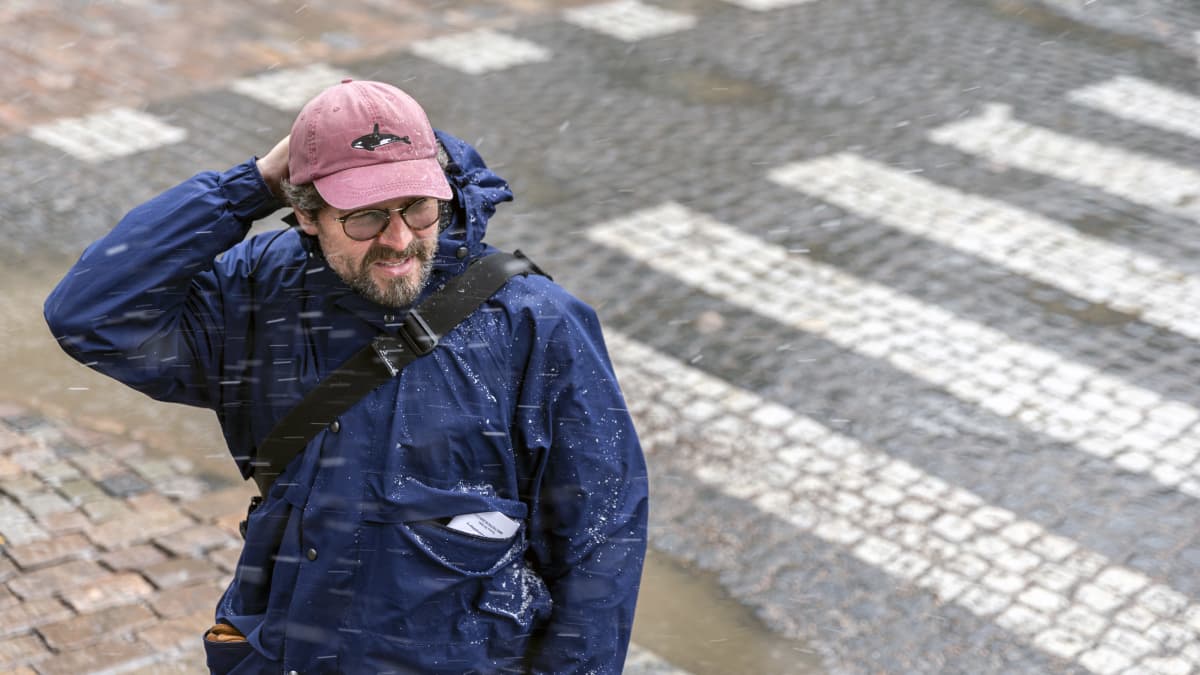 Kontrolli teatterista vahvistunut
Yksi Venäjältä Suomeen tulleista Artist at Risk -taiteilijoista on 49-vuotias näyttelijä Aleksey Yudnikov. Hän on Ukrainan kansalainen, mutta hän on asunut ja työskennellyt Venäjällä yli 30 vuotta. Niistä suuren osan Moskovassa.
Yudnikovsyntyi Neuvostoliiton aikaan Kiovassa, jossa hänen äitinsä ja veljensä asuvat edelleen. Hän kokee olevansa venäläinen taiteilija, jolla on ukrainalainen tausta. Se ei ole aiemmin ollut ongelma. Nyt on.
– Kaikki alkoi muuttua vuonna 2014, kun Venäjä valtasi Krimin ja valloitti itäisen Ukrainan. Tilanteeni Ukrainan kansalaisena alkoi heiketä. Tein töitä Teatr.docissa, joka tunnetaan esityksistä, joissa kritisoidaan Venäjän valtaapitäviä.
Teatr.doc on itsenäinen ryhmä taiteilijoita, joka ei saa valtiolta tukia. Siksi se on voinut esittää myös kritiikkiä.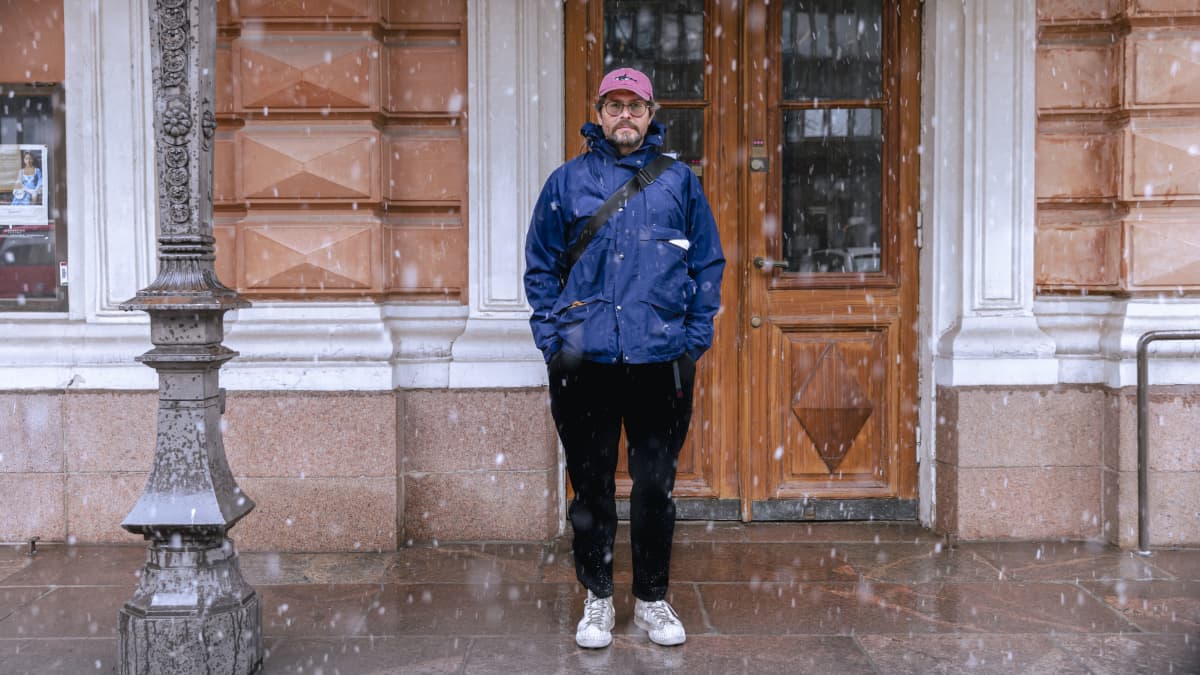 Kun Venäjä helmikuussa hyökkäsi Ukrainaan, Youdnikov koki, että hänen passillaan ja näkemyksillään on liian vaarallista jäädä maahan. Myös työt loppuivat.
– Kaikki projektit, elokuva- ja tv-roolit. Minun passillani reaktio oli: "Ai, olet ukrainalainen. Emme halua tehdä töitä kanssasi". Ohjaajat saattoivat sanoa, että "pidämme sinusta, mutta ymmärräthän…".
Yudnikov kertoo, että ihmiset alkoivat kysellä häneltä, miksi tämä oli edelleen maassa, eikö hän nähnyt, mitä tapahtuu: Rajat voidaan sulkea ja hän on sen maan kansalainen, jota vastaan Venäjä käy sotaa.
– Ajattelin, että minähän olen venäläinen. Okei, minulla on Ukrainan passi. Äitini ja veljeni asuvat Ukrainassa, mutta minä puhun venäjää ja olen asunut maassa 30 vuotta.
Youdnikovin lapset ovat Venäjän kansalaisia, samoin Yudnikovin ex-vaimo.
– Tunnen olevani osa venäläistä kulttuuria, mutta Ukraina on isänmaani. On kuin minut olisi halkaistu kahtia, Yudnikov sanoo.
Sen kanssa on vaikea elää.
Youdnikov on asunut vuosia Moskovan keskustassa. Siellä on hänen mukaansa enemmän ja enemmän poliiseja, aitoja ja pidätettyjen kuljettamiseen tarkoitettuja autoja.
– Protestien vaimentaminen on aina vain voimakkaampaa. Se on psykologista. Tuntuu siltä, kuin siellä ei voisi enää hengittää. Ilma on täynnä vihaa.
"Stalinin terrori on palannut"
Youdnikov kertoo, että kun Venäjä hyökkäsi Ukrainaan helmikuussa, monet tunnetut venäläiset taiteilijat ja näyttelijät julkaisivat sosiaalisessa mediassa sodanvastaisia postauksia.
– Heihin otettiin heti yhteyttä ja sanottiin, että heidän on poistettava joko postaukset tai koko sometili tai muuten työt loppuvat heti, Yudnikov sanoo.
Youdnikovin mukaan Moskovassa on monia teattereita, jotka ovat maalanneet seinäänsä Venäjän hyökkäystä symboloivan z-kirjaimen. Näyttelijä sanoo, että ilmapiiri on sellainen, että valtaapitäviä voidaan protestoida sisäisesti, mutta asioiden lausuminen julkisesti pelottaa.
– Venäjä on palannut vuoteen 1937. Stalinin terrori on palannut. Ihmisiä ei vielä tapeta vankiloissa, mutta se on hyvin lähellä.
Youdnikov koki olevansa Venäjällä todellisessa vaarassa. Siksi hän haki kolmeksi kuukaudeksi Artist at Riskin turvaresidenssiin Suomeen. Sen toisena järjestäjänä on Teatterin tiedotuskeskus.
– Minulla ei ole sankarillinen olo. Kyse oli pikemminkin paosta. Ehkä olisi ollut urheampaa pysyä Moskovassa ilman töitä ja rahaa, hän pohtii.
Yudnikovin lapsuudessa leikittiin sotaa. Siinä hyviä olivat venäläiset ja natsit olivat pahiksia. Tulevaisuuden lapsilla, hän ajattelee, roolit kääntyvät ja venäläiset ottavat natsien paikan.
– Siihen, että ukrainalaiset ja venäläiset voivat jälleen suhtautua toisiinsa ihmisinä, menee kauan, ainakin muutama sukupolvi.
Yudnikov elää päivän kerrallaan.